We've reached stop three on Threshold's action-packed Wrapped Tour, our campaign to highlight the host of investment opportunities available to $BTC holders in DeFi. We're thrilled to see how many community members have joined us so far.
Stop three started with some big news: tBTC is now live on Arbitrum – a step made possible via our integration with Wormhole and powered by Balancer liquidity.
We're so delighted about integrating with our first Ethereum L2 that we're giving away a unique Galxe on-chain achievement token (OAT) to eligible tBTC users during Tour Stop 3 (June 1st - June 13th)! If you've been jamming with us since the Wrapped Tour kicked off, you may have already picked up an OAT along the way.
How to Claim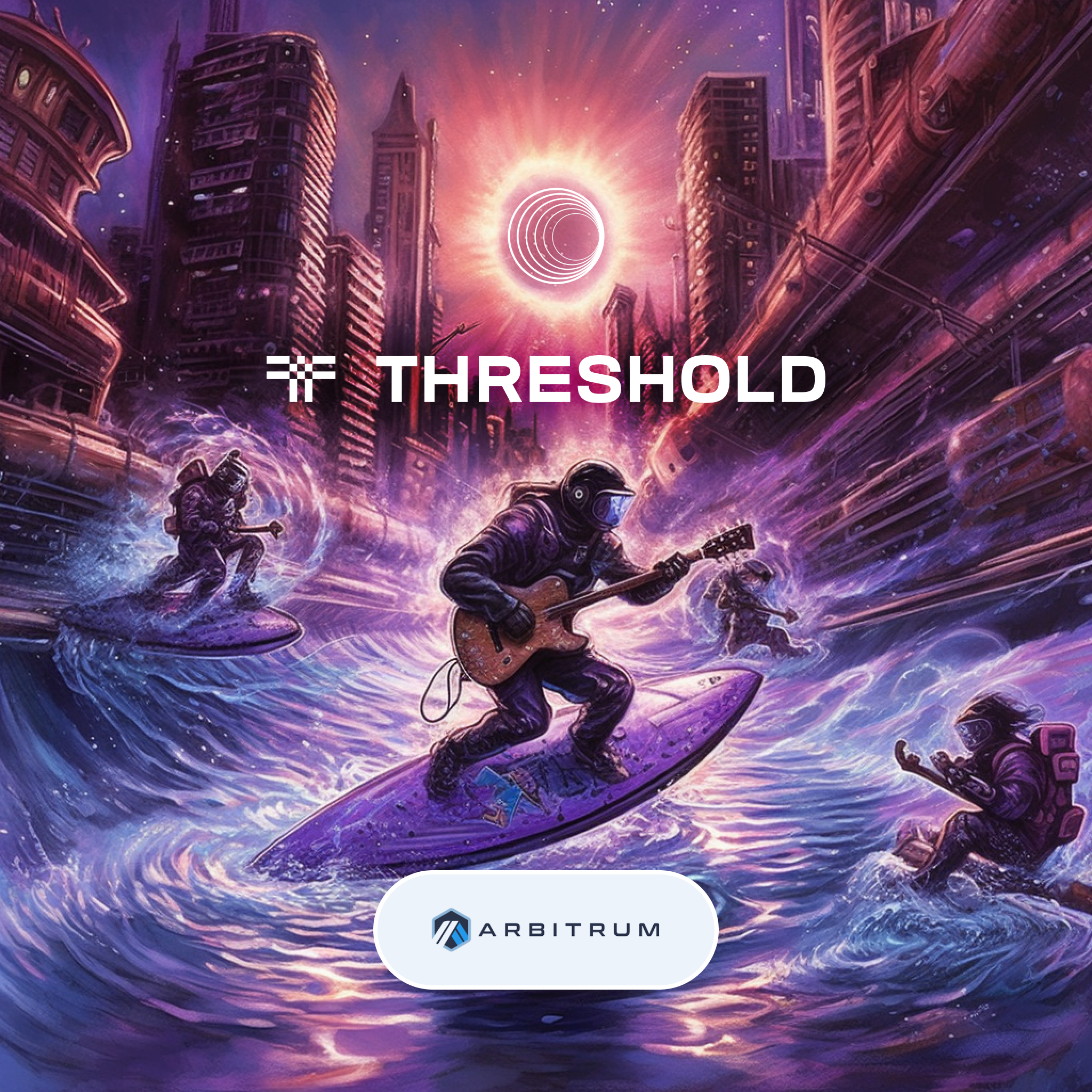 What are OATs?
OATs are digital badges you can use to record your on-chain and off-chain experiences. The Threshold DAO grants them to community members who participate in various stages of tBTC's growth and development, so you can prove you've been an active member of our community.
To see all the OATs Threshold has issued so far, click here.

What's Next for The Wrapped Tour

The Wrapped Tour only started in April, but it's already gone a long way to showcasing a few of the game-changing integrations and partnerships that are opening a universe of new opportunities for Bitcoin hodlers in DeFi.

We marked stop one on the tour with a contest for a unique NFT open to all users who deposited their tBTC in the Curve Finance Factory Bitcoin Pool.

The highlight of stop two was the announcement of our historic integration with interoperability protocol Wormhole, a giant step on our mission to make it possible for tBTC holders to take their Bitcoin wherever they go across the DeFi ecosystem.
The next stops will be unveiled soon. Follow us on Twitter and turn on notifications to stay tuned. And in the meantime, rock on with tBTC on Arbitrum!
---
Subscribe
Join the newsletter to get the latest updates.
---